Christmas Around the World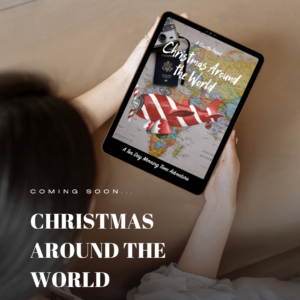 Grab your passports and get ready to travel around the world this Christmas season to learn how boys and girls all around the world celebrate in their country. You will experience the joy of the season as you guide your children through stories, poems, picture study, and carols for each country. Create meaningful memories by cooking recipes native to each country. And one of the best parts- each country as a video craft lesson that you can follow along with. You can also let your child complete this independently while you get a few minutes to grab a breath and a cup of coffee during this busy season. Youtube videos and extensions are embedded into the PDF. Bonus copywork selections are also included. This guide is almost 200 pages full of open and go resources to enjoy this holiday season.
So pack those bags and let's celebrate this Christmas with all of God's children!
Each of the 10 Countries include:
Coloring page
Description of how each country celebrates
Full length story
Recipe
Craft video (Watch one for free HERE)
Poem
Picture study
Carol with music video links
Additional picture book suggestions
Bonus copywork selections
Included countries: Russia, France, Japan, Spain, England, Nigeria, Sweden, USA, Germany, and Mexico!
Please note this is a digital PDF. Nothing printed will be shipped to you. Please download the pdf to your computer by 30 days from purchase.