Step 1 – Select Your Cycle
(Online Base Curriculum – $97)
Cycle 1
Columbus, Conquests, and Colonies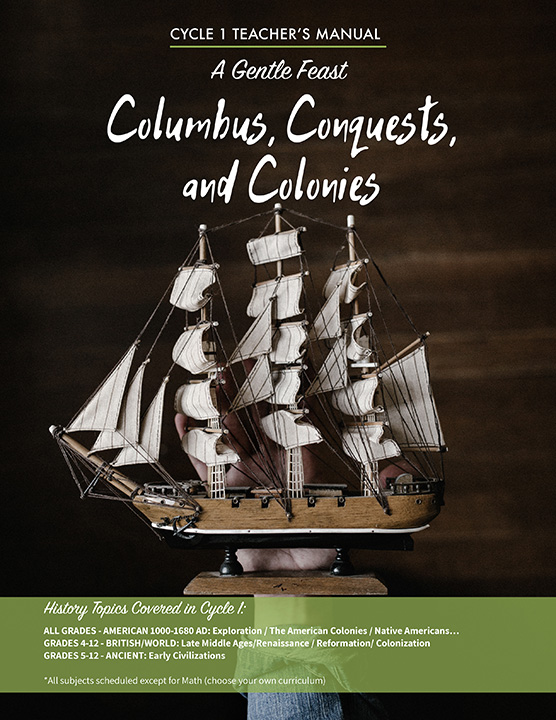 Cycle 2
Wars, Whigs, and Washington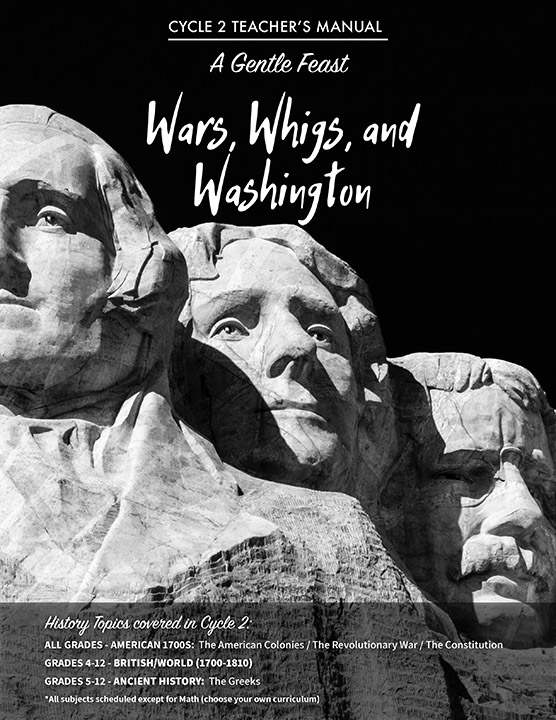 Cycle 3
Reforms, Revolutions, and Reconstruction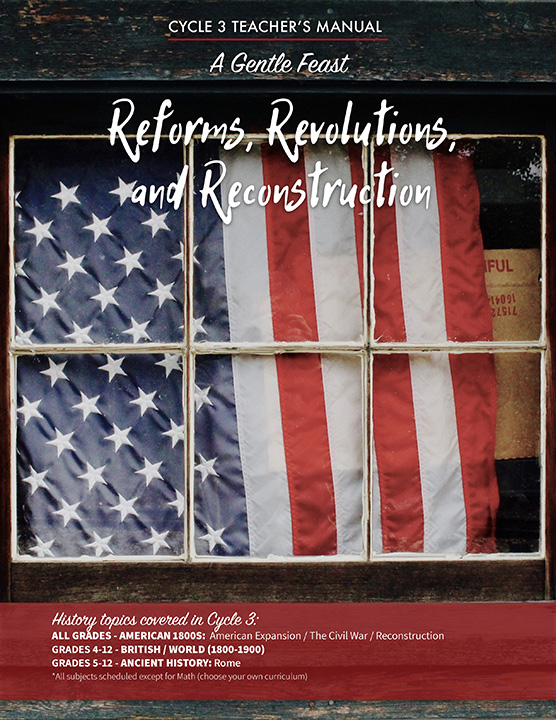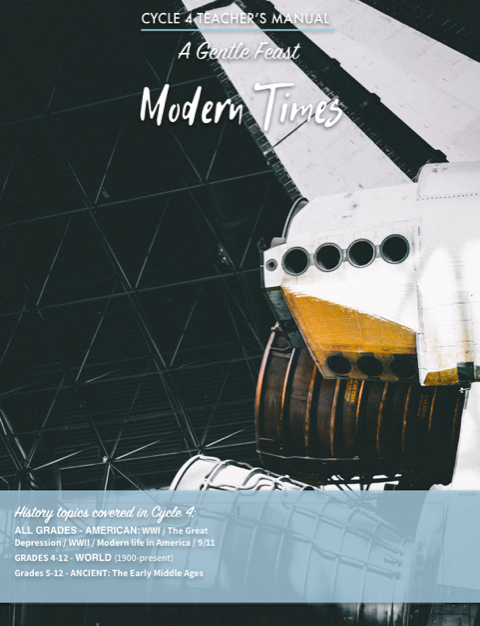 We recommend starting with cycle one, but you can select any cycle based on the period of history that's right for your family. Click here to see how to select a cycle.
Watch this video to take a Tour of What's included in our Online Curriculum Portal
Step 2 – Select Curriculum Options
Printed Teacher Planner
You don't want to miss our beautifully printed full color Teacher Planner! This planner makes smooth and easy days possible with 36 weeks of lesson plans laid out to quickly access all four forms, making planning for multiple ages a breeze. The planner also includes important information on how to teach each subject according to Miss Mason's philosophy, narration help, book talk questions, yearly and term planning pages, extension activities, booklists, and SO much more! This product must be purchased as an addition to the online base curriculum.
Click to Learn More / See Samples
Morning Time Bundle
Your mornings will open and go with this beautiful manual full of the morning time plans, poems, pictures, and hymns. Also included are digital student pages with lovely Black and White line-drawn pages for your child to have in a Morning Time Binder or Menu, putting everything they need right at their fingertips. 
Learn more about Morning Time.
If you are looking for Morning Time Option 2 Bundles, Click Here.
Step 3 – Select Language Arts Workbooks
Language Arts Packet
Based on each cycle's readings and time period, our Language Arts books are an essential addition to the online base curriculum, providing lessons in copywork, dictation, composition, and in the elementary years, grammar. Students who are not yet fluent readers, would benefit from our handwriting and reading curriculums.
Learn more about Language Arts.
Have multiple age ranges? You can add additional language arts packets to your cart.
Step 4 – Complete Your Purchase
Review Selections Before Checkout
Join the hundreds of parents who found smooth and easy days. You're almost there!
You don't have a Printed Teacher Planner in your cart. Did you want to add it?
Perfect for planning for multiple children! Add on the printed Teacher Planner to your online base curriculum